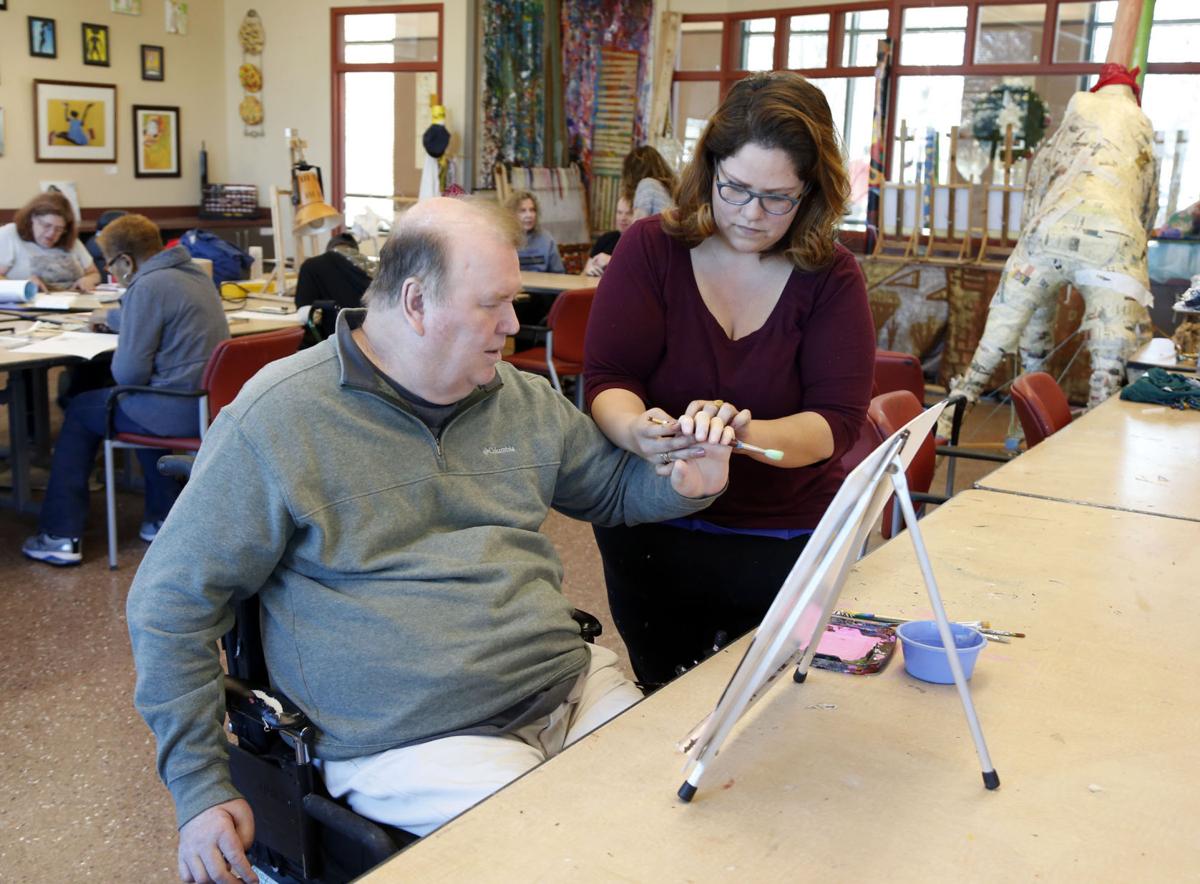 It's not always obvious what kinds of things can make a difference in someone's life.
That may be why it took Bob Sorrells so long to warm up to the idea of checking out The Center for Individuals With Physical Challenges after he moved to Tulsa.
A quadriplegic, Sorrells was trying to get used to a new city and figure out how he could maintain his independence. His daughter is used to socializing with "anyone in a wheelchair," he said, so it was one of those conversations that clued him in to how The Center helps people. But it took a "nudge" from his wife, Barbara, which he said was more like an order, before Sorrells went to see for himself.
With limited use of his hands and no finger dexterity, Sorrells believed there wouldn't be much he could do at The Center despite its varied offerings including gardening, fitness and adaptive sports, and recreation classes.
"When I first went, I saw people of all different types of disabilities in the room, and what really struck me was how happy that I saw the people were there," Sorrells said.
He soon figured out why: The staff are dedicated to ensuring that people benefit from The Center and tailor each member's experience to fit their needs. Sorrells found that weightlifting, which he wanted to do but didn't think he could without the use of his fingers, was now a possibility when a staffer showed him the specialty equipment he needed.
In art class, Sorrells attached a paintbrush to his hand with a rubber band and painted something that he said "looked like a third-grader did it," but his teacher Sally Ramirez stuck with him and guided him on technique. Now, Sorrells has done about nine paintings and is working on a new one his daughter "commissioned."
The Center will soon have even more to offer with its Hardesty Family Adaptive Sports Complex at 11th Street and Utica Avenue. It will include an adaptive rock climbing wall, resistance therapy pool, outdoor classroom, a cycling trail, an outdoor sport court and a community garden. New children's programming will offer after-school and evening programs, as well as youth camps.
"When I think of all the benefits The Center provides, I think it helps us to rise above our own circumstances. It helped me to learn to put others above myself and to listen to people. … In our world of competition, we always wanna be the winners," Sorrells said. He compared it to loving Sooners football and feeling joy when they win "even though I'm not part of the team. But somehow we feel a connection, and that's how I feel at The Center."
The Center is one of many local nonprofits who need help serving people in need this holiday season. The list below offers guidance for people looking for specific charitable opportunities in the coming weeks.
See full article here