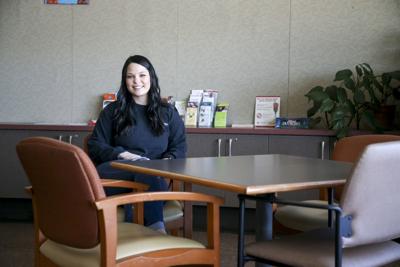 The Center for Individuals with Physical Challenges turned to Facebook Live to continue to provide opportunities for its members and reached out to a broader audience online than ever before.
As an organization with staff to care for, as well as a membership of chiefly high-risk individuals in relation to coronavirus, it had to make quick adjustments, said Tori Ladd, communications director for The Center for Individuals with Physical Challenges.
It closed its doors in March. Staff are working from home and reaching out to meet the individual needs of members through a membership page on Facebook and the public through its public Facebook page, she said.
Staff did Facebook Live videos from the center last week. Now, they are doing Facebook Live from home.
"We post in the morning to let people know what equipment they might need, and we have a class through Facebook Live every day at 11 a.m.," Ladd said.
Classes each day are a little different and hit on things from crafts to physical fitness. One class already has 2,200 views, which is more than the center's page had for the past year, she said.
Crafts classes have included how to use Q-tips to make paintings and another was using miscellaneous things that can be found around the house, like pipe cleaners and rocks, to make a picture frame. A fitness session focused on using household items, like canned food, for an exercise class.
"Our main Facebook page is open to everyone in the community, and right now, everyone is needing community more than ever because you are stuck inside your home," Ladd said. "We're grateful for social media to be able to stay active in our community."